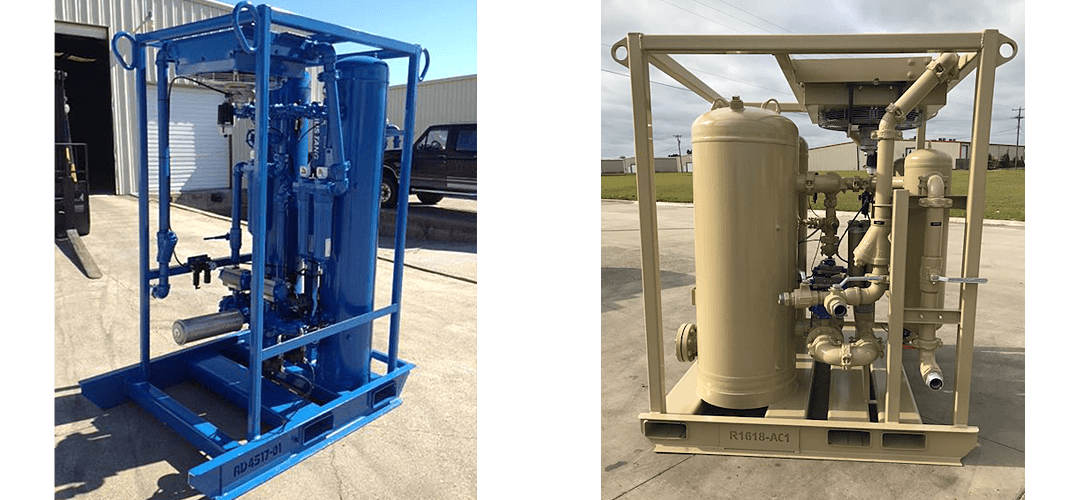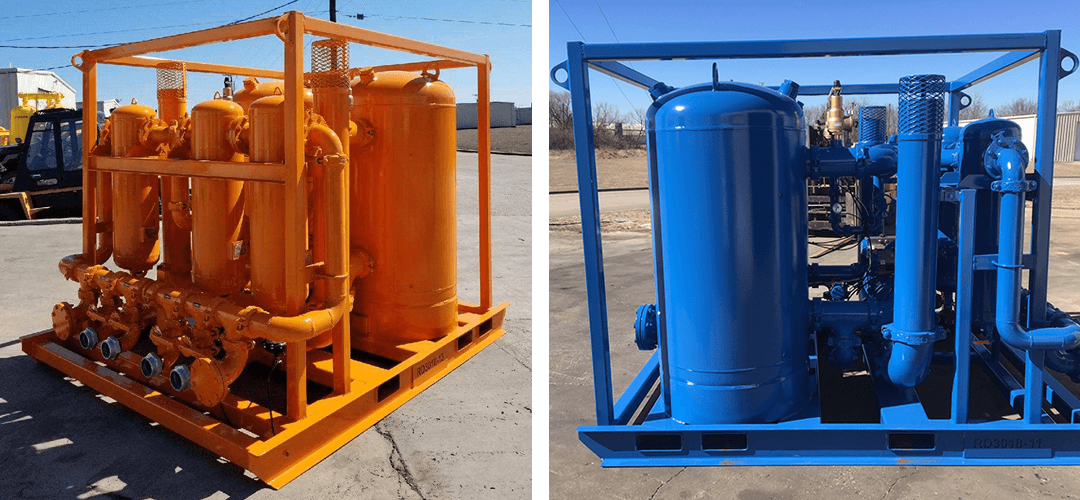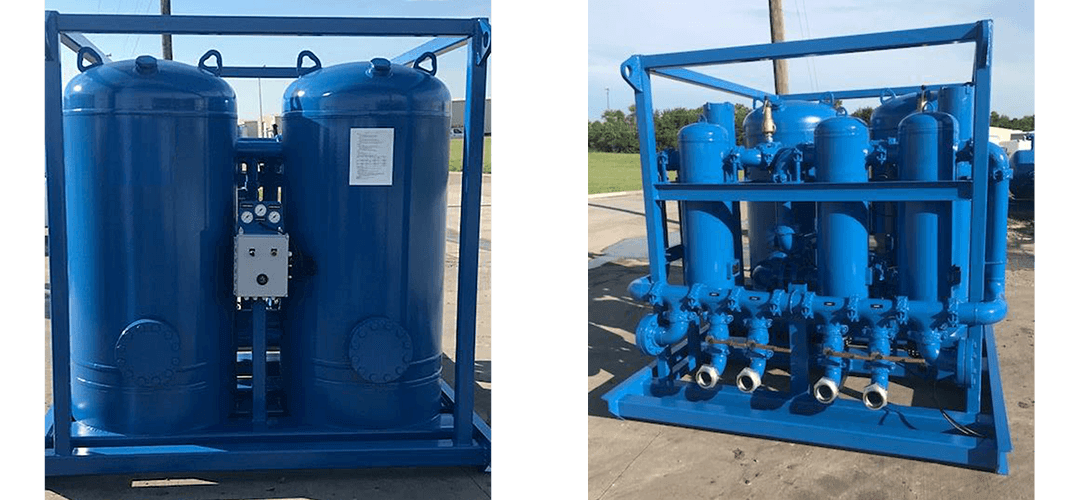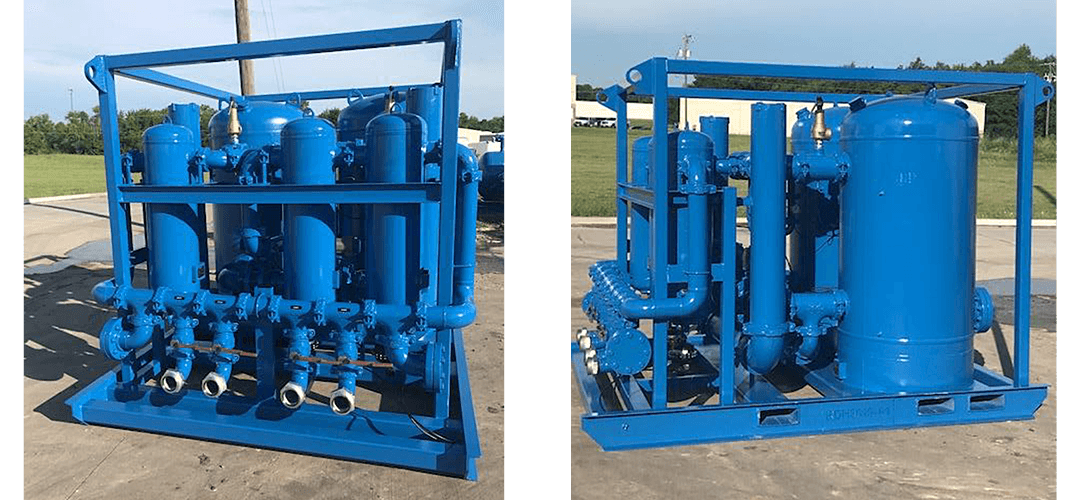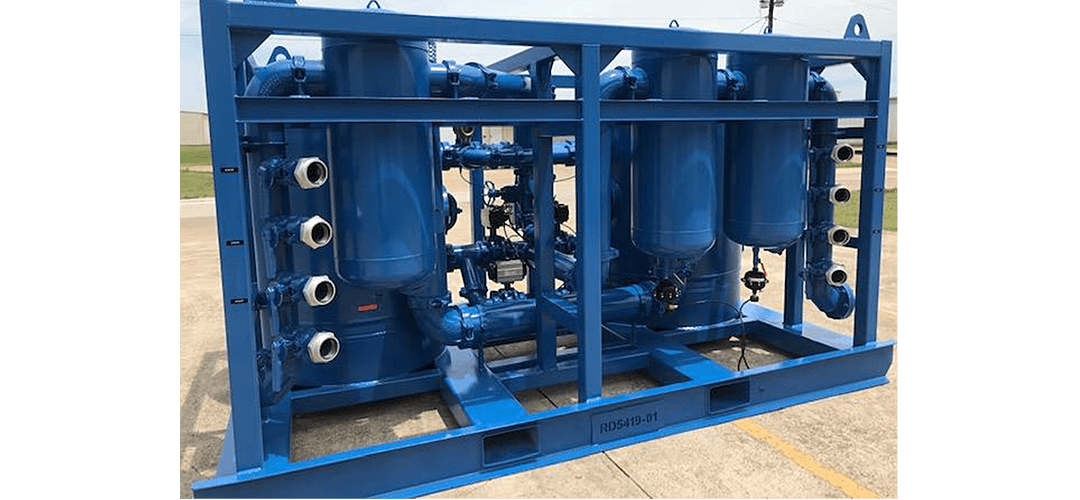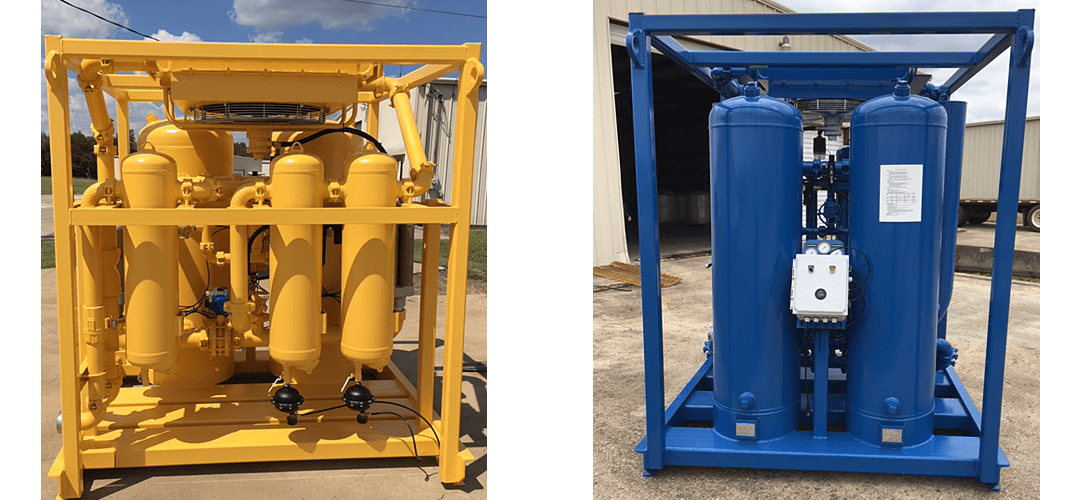 Portable Dryers Shipped Nationwide! Buy one or you can supply your entire fleet! We can help!
Romar is the name you can trust for state-of-the-art portable desiccant air dryers.
Air Treatment (drying and inline filtration) is a critical component to any compressed air system and can greatly enhance the performance and life of your downstream equipment and processes when properly selected and applied. Romar's heatless desiccant air dryers use twin desiccant towers with strategically positioned valves to dry compressed air. The simple technology of heatless dryers divert a portion of dried compressed air to an offline tower. The dry air then flows through and regenerates the desiccant.
The Romar Portable Series dryers are dual tower, heatless regenerative dryers that have been designed for ease in transportation, installation, and usage. Used in long and short-term rental needs, Romar Portable Series dryers will help with the needs of most critical compressed air applications. Designed for when durability and temporary air demands are present, the rugged mechanical design and outdoor rated protection stand up to the toughest environments.
Portable Manufactured Desiccant Air Dryers That Exceed All Expectations
Superior Design and Efficiency. It makes all the difference.
It's not uncommon to find desiccant air dryers in a wide range of industrial and commercial facilities that rely on compressed air throughout the manufacturing process. Compressed air must be moisture-free, and air dryers are critical to preventing rust and other problems that negatively impact the performance of pneumatic tools and overall production. Where many desiccant air dryers fail, however, is in their design. Many have piping with unnecessary bends and turns and other features that unknowingly limit airflow, pressure, and place undue stress on the system. Some are permanent and cannot be moved throughout a facility. Whether you have used desiccant air dryers before or not, wouldn't it be nice to have a product that protects your investment and stands the test of time?
Romar Air Dryers in Dallas, Texas is a manufacturer of portable desiccant air dryers that offer superior design and efficiency you can't find anywhere else. Our modified, improved design, is perfect for equipment companies that need rental fleet units and for those industries that need portable air dryers for their own use.
Just a few features of our manufactured portable desiccant air dryers include:
A heavy-duty, skid-mounted portable air dryer design for indoor or outdoor installation and field application
Rugged design for rental fleets market
Instrument quality air with adjustable flow requirements and pressure dew point
Remove moisture that can lead to rust, corrosion, ice buildup, contaminants, and wear and tear of moving compressor parts
Special paint coating for extreme outdoor and coastal environments
Forklift holes and lifting lugs for easy transportation
Fabricated with dimensions to fit on trucks and in ISO (Conex containers)
Optional Romar ALL STEEL Silencer (Patent Number: 11578714) vs. standard muffler
NEMA 4X, 115/1/60 electrics suitable for outdoor operation
Single-point electrical connection via cord set (less than two amps)
Hour meter and easy plug-and-play installation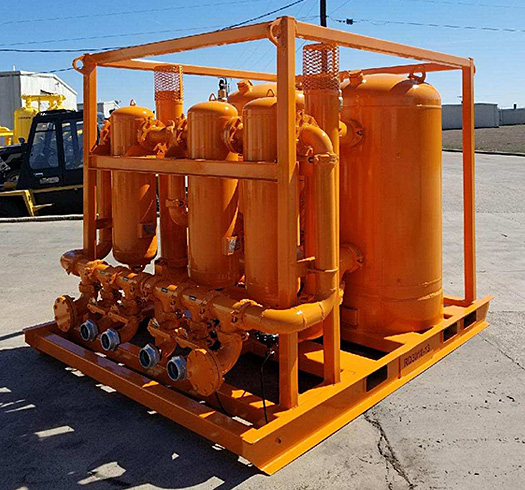 Our portable air dryers produce clean, dry air and are durable enough for both short-term use (emergency service, stoppage, turn-arounds, supplemental, or temporary air supply) and permanent use. We offer our customers a variety of reasonably priced, high-quality dryers with a proven history of performance. And the best part, they can be shipped wherever you need them most.
ROMAR leads the way in improving Desiccant Air Dryers
YOU CAN COUNT ON OUR RELIABLE DESIGN WITH SPECIAL FEATURES - Patent Number: 11578714
ROMAR's ALL STEEL Silencer vs. other's Standard Muffler
Quieter, tougher and stronger to stand up in the field. Virtually no maintenance is needed and there are virtually no replacement costs. (Patent Number: 11578714)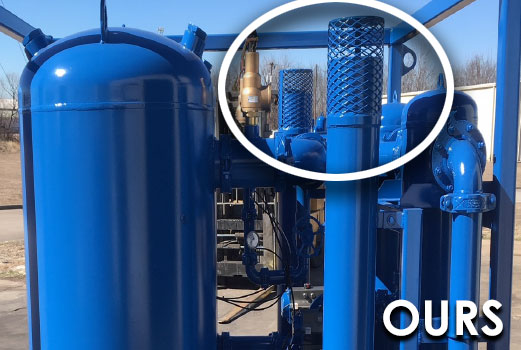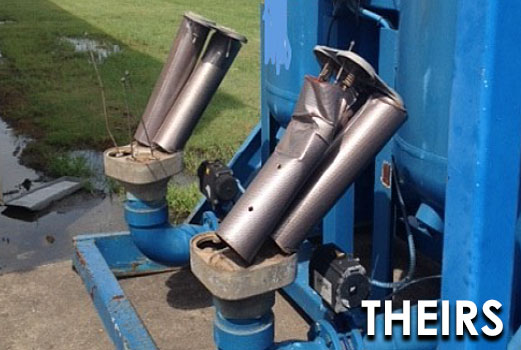 More Reasons to Choose Romar Air Dryers
---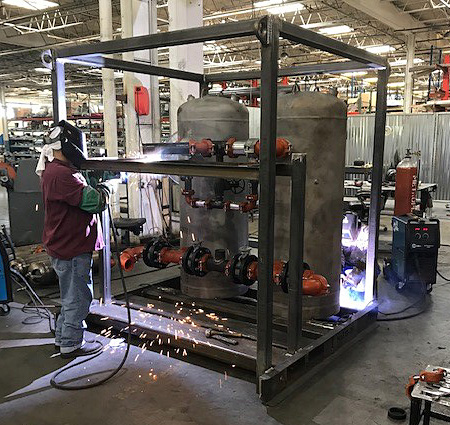 Manufactured Air Dryers Made With Pride in the USA
Romar is proud to manufacture all of its portable desiccant air dryers in Texas. Consider the quality and durability of American-made products when choosing an air dryer manufacturer. Choose Romar Air Dryers.
Our People & Service
Our seasoned leadership team and knowledgeable sales force work with a sense of urgency and are here to exceed your expectations. Great service means fast response times and accuracy on quotes, submittals, and orders.
Fabrication Capabilities
Our in-house steel fabrication shop can provide you with unheard-of turnaround time for pipe welding, grooving, cutting, and thread-ing, as well as fabricating air dryers to your specifications.
Price Competitiveness and Prompt Deliveries
Our longevity, high volume, and long-standing manufacturer relationships mean we save you money on materials while offering prompt deliveries nationwide. We are open 6 days a week, with emergency help 24/7.